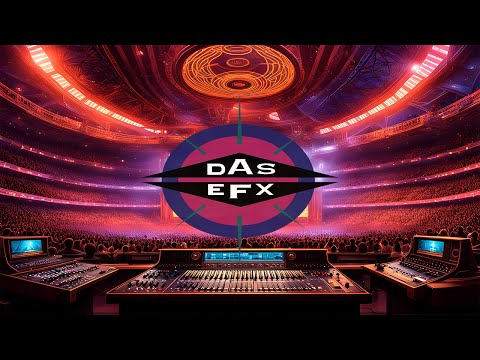 Das Efx Dubstep Remix
Audio clip: Adobe Flash Player (version 9 or above) is required to play this audio clip. Download the latest version here. You also need to have JavaScript enabled in your browser.
Modern technology and the internet are amazing things. The things we wished we could do years ago we take for granted now. With the internet and all the other advances in technology, communicating to people all over the world and reaching a large global audience is something that can be done with a few keystrokes and an internet connection. There once was a time when a producer could be making some hot beats in his bedroom but without proper representation they would never be heard. With the internet now a producer could post something today and be a household name a few weeks later. Before, and artist could finish a new song and it would be weeks or months before it reaches the masses. Now an email after the final mix can mean exposure to millions within hours. Sure the internet has destroyed the recording industry, or at least the old business model of it, but it has also brought many changes and possibilities that never existed.
Recently I was online looking for a das efx dubstep mix. Being that I am the dj for the group it would be pretty hot to drop an exclusive das efx dubstep track when I'm doing my thing in nightclubs around the world. I found one from a producer in Ireland that sounded pretty good but it needed a little work. I contacted him and told him I was part of the group and would like to redo the track. He sent me the instrumental and some sounds and in a few hours I had performed surgery on the original track and had something ready to mash up clubs everywhere. Only in times like this can a producer in Europe post a remix of a groups song online today, be contacted by the group in the US a few days later and a few days after that have a track co-signed by the group being played in clubs and radio all over the world. You can't be mad at that. Big up to McGoolio out of Ireland, the original producer of this track, for letting me remix it and share it with the world.